Baroque temptations – Modica
A dip in the artistic beauty of the city and in the flavours of the County of Modica. A wide range of simple ingredients marks the age-old culinary tradition of the Iblei district, deeply linked to the colours of the place, its tradition and local production. Delicacy, deliciousness and triumph of perfumes will delight the palates of the most demanding gourmets.
Tour Itinerary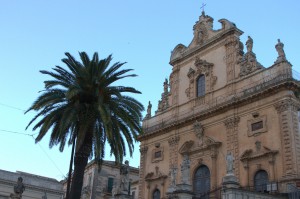 The tour starts from the town of Modica, nice stroll in the citycentre with its baroque palaces, narrow streets and beautiful churches (guided tour of the town if requested) to conclude with a rich and delicious tasting: a real brunch, with a large choice of local fresh and matured cheeses, pecorino cheese with black pepper and Vastedda del Belice.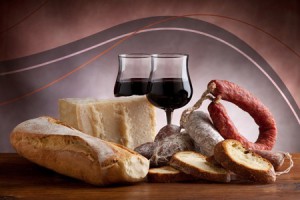 The cheeses will be served with Elixir of Zibibbo, canapés with pâté of artichokes, almonds, Capuliato (chopped sun dried tomatoes), homemade bread baked in the traditional wood oven and good local wines. Modica chocolate and chocolate liquor will conclude our "journey". Table service in a modern setting accompanied by a detailed presentation of the products and the vision of a video about the history of chocolate and its processing.
Service
The tour takes up to 3 hours. We will escort you all through the tour. Guided tour if requested. Tasting.