About me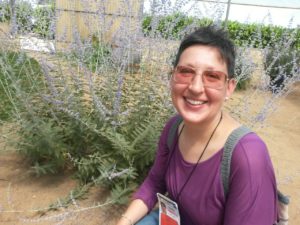 My name is Barbara Sudano and I am a Freelance Tour Guide in the Province of Ragusa.
I have always been keen on foreign languages. This interest has always accompanied me from high school to university. I have got a degree in Modern Languages and Literatures. My job, as a tour guide, allows me to cultivate my great passion for foreign languages and gives me the opportunity to show, as many people as possible, the beauties of my native land: Sicily.
As a tour guide I tour Italian and foreign guests all over the Province of Ragusa and through the main tourist destinations in eastern Sicily: (Noto, Syracuse, Catania, Mount Etna, Taormina, …). I work for small and big Tour Operators.
I will be very glad to plan a tour which meets all your needs and to show you the places that have already stolen many visitors' hearts.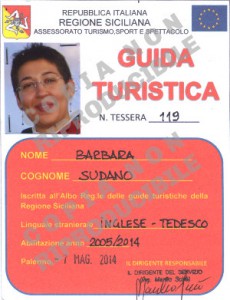 Registered with the Tourist Guide Registration Office of the Department of Economic Development and Tourism, Sicily
Identification Number: 119 – Registration Number: SE 095/088